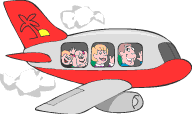 Welcome to Gallopade World! This part of Gallopade World is made just for you! If you like Carole Marsh and her books, you've come to the right place! Did you know that Ms. Marsh has written and created more than 10,000 books and products!? You'd think her fingers would be tired from all that typing! I guess not, since she just seems to keep going, and going, and going? hey, just like the—oh you know who! Well, Ms. Marsh is coming out with new stuff every day—like books on everything from current events to great new fictional mysteries. I can hardly keep up! Want to know more? Click on any of the links below.
LINKS:

NEW! Solve a mystery puzzle! Get a clue! Earn a reward!
Frequently Asked Questions
A Biography of Carole Marsh
Ask a question, write a review, or just say hi to Ms. Marsh!
Join the Carole Marsh Fan Club
Apply to Be A Character in A Carole Marsh Mystery!
---