No items in cart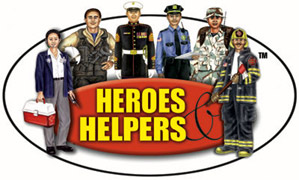 Character education series teaches kids ages 6-11 that anyone can become a hero and a helper!
A comprehensive series of books, posters, bulletin boards, and stickers featuring modern heroes like police officers, firemen, photo-journalists, members of the military, volunteers, and more! The series of adventure diaries features a day-in-the-life of everyday heroes and helpers, with puzzles, mazes, word searches, and other activities found in the complementing resources to prepare students for these rewarding careers,

Internships
Catalog Request
Find A Store
Contact Us
About Us
Awards
Associations
Carole Marsh Biography
Take the Mystery Quiz!