No items in cart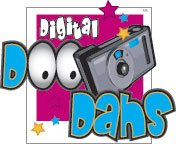 Six new, innovative, 21st-century tools on how to use technology to enhance teaching and learning in the classroom environment.
Each 32-page book uses cutting-edge education by using today's favorite classroom tech tools with 20 cool classroom lesson plans to do with Wikipedia, Digital Camera, Cell Phone, Video Camera and YouTube, Google Earth, Blogs and Vlogs.
Each book teaches interactive learning, collaboration, problem solving, decision making and technology usage.

Catalogs

Internships
Catalog Request
Find A Store
Contact Us
About Us
Awards
Associations
Carole Marsh Biography
Take the Mystery Quiz!