No items in cart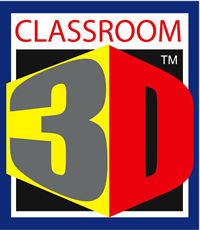 20% OFF 3-D Classroom products for a limited time!
This innovative new series takes your classroom to a new dimension! You will love how these decorations create ENTHUSIASM and EXCITEMENT in your classroom! It's attractive and colorful without the 3D glasses, so it looks good all the time. Put on the 3D glasses and every piece comes to life!
The interactive experience engage students' senses. More than smiley faces and apples, this product line will interest ALL ages. Every teacher is going to want to have the coolest classroom in school!
Gallopade's 3D products were designed with the latest technology and new proprietary techniques developed by the publisher to maximize the 3D effects.

Internships
Catalog Request
Find A Store
Contact Us
About Us
Awards
Associations
Carole Marsh Biography
Take the Mystery Quiz!